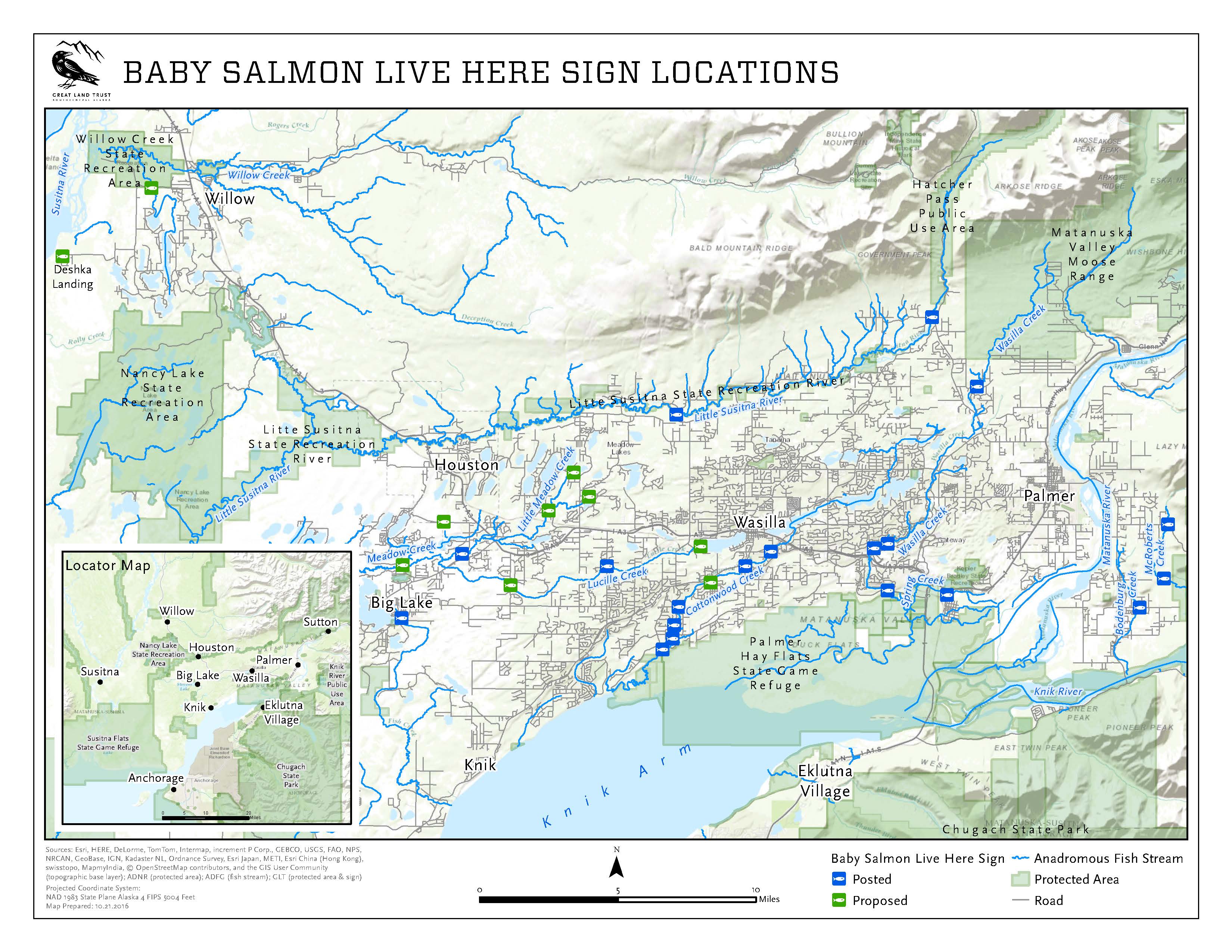 DID YOU KNOW? Baby salmon live around us all year long!
In an effort to help the community understand where baby salmon live, Great Land Trust and the Mat-Su Salmon Habitat Partnership launched a "Baby Salmon Live Here" educational campaign. We installed "Baby Salmon Live Here" signs along 35 priority stream and road crossings in the Mat-Su Borough to create more public awareness about the salmon growing up in our backyard creeks and waterways. Our hope is to create more public awareness about juvenile salmon, salmon lifecycle, and the need for intact salmon habitat in Southcentral Alaska; and encourage salmon habitat stewardship activities among individuals, landowners, recreational users, and developers.
We are looking for sponsors to help us. We have identified over 100 sites important to salmon all over the Mat-Su Borough and we would love to see our signs at each of them. This year we intend to place 30 signs at salmon crossings. Each sign costs $150. Donate here to sponsor a sign in your neighborhood, or mail in a check to Great Land Trust, P.O. Box 101272 Anchorage, AK 99510 with Baby Salmon Live Here in the memo line.
Learn more at www.greatlandtrust.org